Recognition & Scholarships
Congratulations to Coach Walter
GEORGE GEMER COACH OF THE YEAR AWARD, 2015
In February 2015 Walter David Received the George Gemer Coach of the Year Award in recognition for all the hard work that he has put in over the year.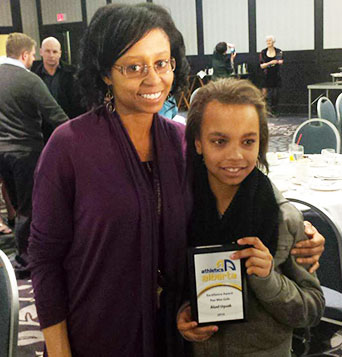 Congratulations to Aluel Uguak
EXCELLENCE IN PEE-WEE GIRLS AWARD, 2014
In February 2015 Aluel Uguak received an award for Excellence in the Pee-Wee girls' category. The award was given in recognition of all her hard work and training and placing in the top 10 Pee-Wee during the 2014 year of competition.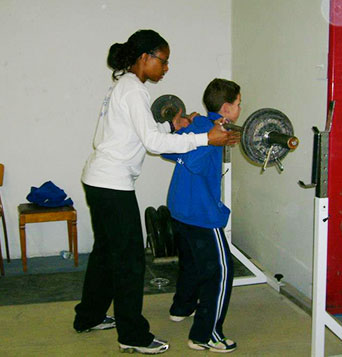 Congratulations to Raquelle Britton
ABOVE AND BEYOND GRANT FROM ALBERTA SPORT, 2013
In July 2013 Raquelle Britton received the Above and Beyond grant from Alberta Sport, Recreation, Parks and Wildlife Foundation. The Above and Beyond grant is a coaching initiative program that provides financial support to coaches to pursue advanced coaching education and/or professional development. This once in a lifetime $2000 grant was awarded to Raquelle for completing the NCCP Competition Development Jumps Coaching Course in Kamloops, BC.
"Raquelle is a well-respected coach and coaching facilitator who delivers her passion for the sport through Athletics Alberta. She is known in Alberta's coaching circle for her enthusiasm, professional approach, and positive attitude when being a part of National and Provincial Teams. I look forward to seeing Raquelle be a part of more teams in the future."
– Bradley Babiak, Technical Manager of Athletics Alberta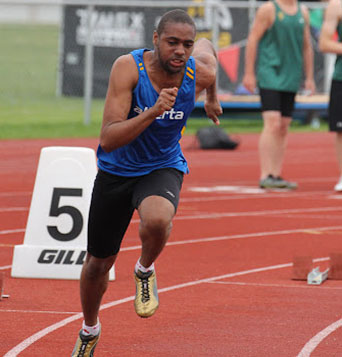 Congratulations to Ian Jr. Harriot
BRIGHAM YOUNG UNIVERSITY SCHOLARSHIP, PROVO UTAH, 2012
Ian was granted an athletic scholarship to attend Brigham Young University in Provo Utah to pursue a degree in Chemical Engineering. Ian began his Track and Field career as a Bantam with EOC and was developed into one of the top athletes in his age group nationally. Ian is a multiple Provincial Champion, medaled at the national level, ASAA record holder at 200m and won the Youth Male Athlete of the Year Award in 2012.
Congratulations to Ian Jr. and although it is sad to see you go, we are excited to watch continued development at the next level. Best of luck as you embark on this new journey.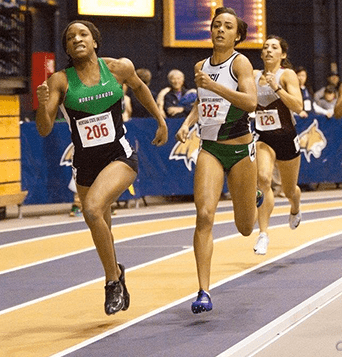 Congratulations to Stephanie Clarke (#206)
UNIVERSITY OF NORTH DAKOTA SCHOLARSHIP
Stephanie has received a full four-year scholarship to the University of North Dakota (UND). In Stephanie's freshman year competing for UND, she broke four school records, one of which was an eleven-year record. Currently, Stephanie holds the school's records in the 200m and 400m sprints, for both indoor and outdoor. In Stephanie's third year, she continues to strive for excellence making her family, friends and EOC very proud! Keep up the great work Stephanie.